One & Only Frappés
What could be more refreshing than One&Only Frappés? They don't just guarantee a taste sensation but also let you get creative. The One&Only Frappé powders are the perfect basic ingredient for making all kinds of deliciously creamy frappés.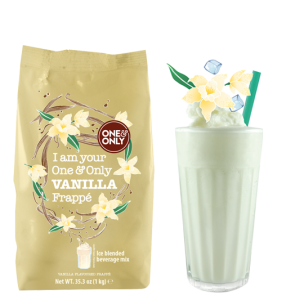 Vanilla Flavoured Frappé
Incredibly creamy – with an enchanting taste of vanilla. The gentle sweet note melts in the mouth as the truly refreshing coolness takes hold. Impress your guests and add Smoothies, espresso, cream, sauces, syrups, or toppings.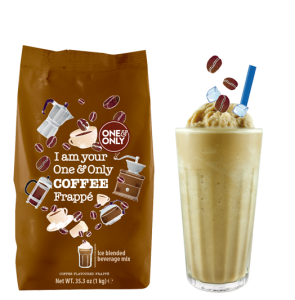 Coffee Flavoured Frappé
With a finely tuned flavor, enjoy the unbeatable taste of a freshly brewed espresso, both refreshed and deliciously creamy. Whether with cream, sauces, syrups, or toppings, create your new favorite drink.
GET IN TOUCH
Our experts are just one click away! Just fill in your details below.